Canford Christmas Fair
This November we are delighted to be returning for a second Fair. After the success of 2019's first Canford Christmas Fair, on the weekend of 27th and 28th we are taking over Canford School once more. We'll have fantastic selection of Local Crafts, Gourmet Food Produce, Street Food and Drinks. The Fair will be inside the School's buildings so it'll be great whatever the weather.
More Stallholders will be added below shortly.....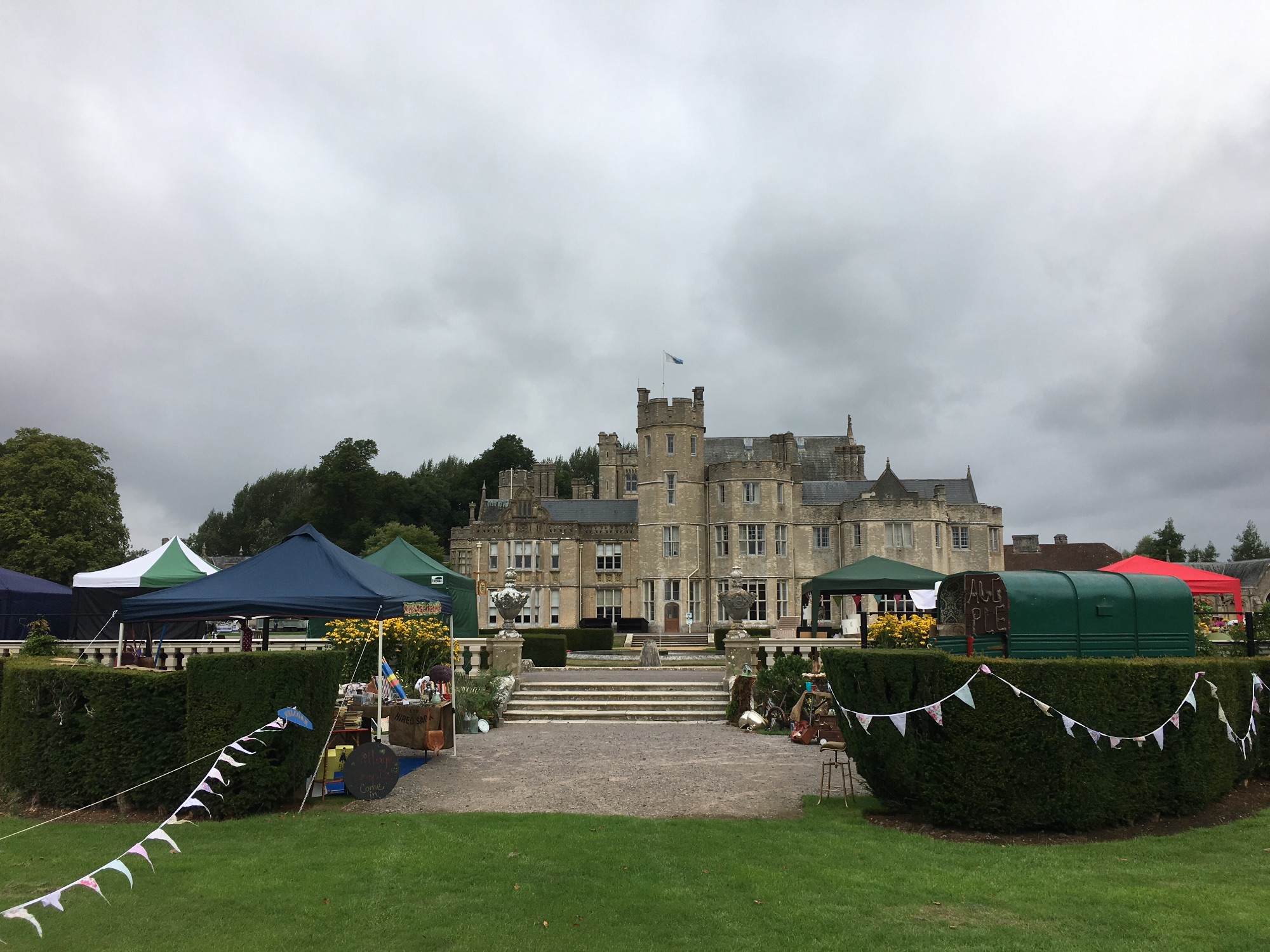 Crafts
Carey Rickson – Beaux Bangles
Gail Boothman – Galiani Glass
Laura Cullen – Bramblewood Soap Company
Julie Penney – Aunt Janes Attic
Duncan Smith – Duncan's Unctions
Jackie Hartwell - Love your Rocks
Richard Beech – Prints, frames, cards and calenders
Tori Fallenson – Old Green Candles
Sue Deverell – Fabric craft
Richard Watkins – Watkin Art
Alison Finch – Original Art
Caroline Finch – Alchemy Jewellery
Hazel Hale – Crystals
Bridget Fox – Flamingo Paperie
Judi Belli – Jubilee Gifts
Stacey Groves – SG Watercolour Animal Art
Carolyn Symonds - Maiden Candles
Catherine Marshall - Herbal Harmony
Shelley McCloughlin – Jewellery
Elaine Bateson-Brown – Little Harbour
Gillian Rodwell – Usborne Books
Maree Dethick Jones – Moonigooni glass
Yasmin Baxter – Fine Art Prints
Sandra Hayter - Little Dove Candles
Diana Haswell – Artimis Fabric Craft, Fibre Art Sculptures
Jurgita Zaniauskyte - Nuinaturals
Sophie Younghusband – Wimborne Wellmess Centre
Jayne Smith - Hearclear Solutions
Sophie Weld-Davies
Dorset Wildlife Trust
Laura Staley - Mosaic
Kathy Cluett - Jewllery
Rosemary Locock - Animal Photography
Keith Fleetwood - Walking Sticks and Antler Products
Helena Bean - Hele Jelly Childrens Gifts
Anna Quaddy - Leaping Fish Handmade Blams
Tony and Suzann Dequemin - Spanish Steps
Natsha Hunter - Christmas Wreaths
Amanda Stock - Not Likely Macrame
Tracy Reeks - Angels
Lesley Glover - Les's Gems
Vanessa Blunden - Fine Art
Julie Shortland - Sockies
Helena Bean - Hele Jelly Bean
James Limpenny - Living Edge Wood
Janet Shackleton - Soft Furnishings
Claire Kirby-Graven - CKG Ceramics
Jeanette Baker - Krafty Kow
Bee Bowen - Textiles
Richard Taylor - Allingham Games
Sue John - Handmade Crackers
Jack Darley - Woodshop 21
Alex Daniels - Leather Craft
Sally Longman - Wooden Houses
Mosaic - Charity Stall
Tegan Randall - Ocean Influence Art
Ruth Redman Ceramics
Jo Poore - Moejo Creations
Colin James - Wooedn Toys
Lorraine Tarrant - Antiques
Lee Habgood - The Bournemouth Bag Company
Janine Drayson Designs
Rachel Jefferies - HER Creations
Samuel Hayward - Lino Cuts and Wood Engraving
Lisa Avery-Hebditch - Firey Fox Candles
Ruben Shine - Pottery and Handmade Gifts
Paul Macfarlane - Watercolours
John Shackleton - Walking Sticks
Food
Dave Pritchard – Artisan Cheeses
Rosie Rowe – Grounded Coffee
Jay Russell – Aston Sharpeners
Top End Deli – Delicatessen
Jurassic Cottage – fresh fruit, preserves, fruit cordials
Ann Clark – Itssawrap
Deelicious - Chilli Jam
Smith and Weston - Gin Liquers
Val Temple – Teatime Treats
Sophie Baker - Farm Girl Sausages
Kate Blackburn - Chocami
Fordington Gin
Weymouth 51 - Chilli Sauces
Giselle Thorpe - Wine
SCT
New Forest Shortbread
Rocettes Sucre
Forest Foods
New Forest Teas
Lesley Haggarden
Ellison Wines
Fordington Gin
DB Desserts
Hot Food Stands
Off Grid Espresso
Jo Holloway – Copperstill Bar
The Hidden Pizza Company
The Thai Hut
Mediterrean BBQ
Purbeck Cider, Chocolate and Icecream
Des Burke – Cheeky Fox Churros
Bratwurst UK Ltd
Santa's Grotto - Run by RNLI International Charity.

Come and meet Santa, join the elves for a Christmas craft workshop and raise money for the brilliant RNLI International charity. It's going to be magical. 🎅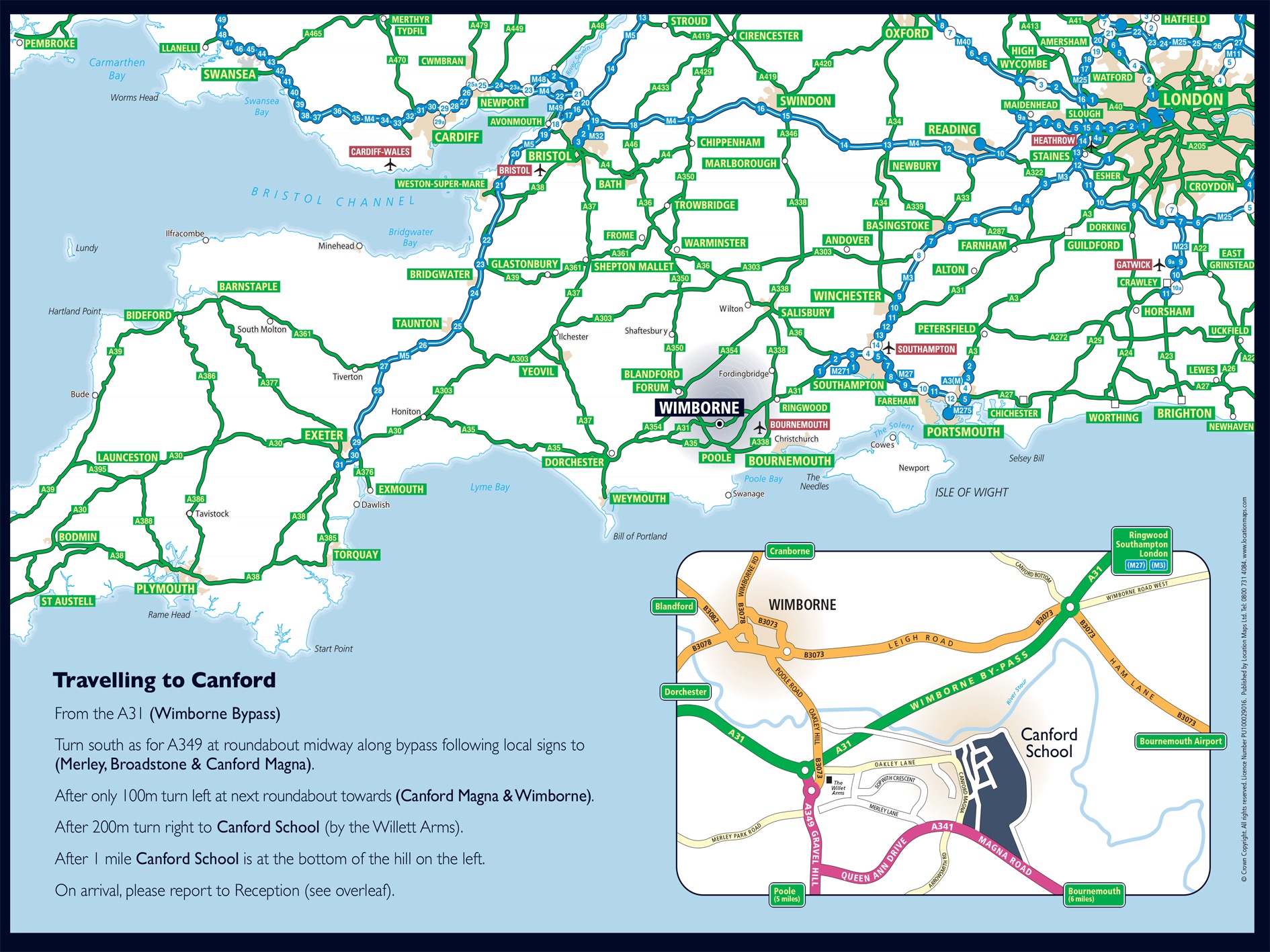 This map shows the location of Canford School and how you can find the Show. There will be ample parking on site including disabled parking. We hope you can Join us.